What great way to start the half term with a trip to the SEASIDE! This really helped to kick start our seaside theme, the children were amazed and loved seeing the clear blue sea, the soft sand and the seagulls of course!
It may seem surprising but to many children in my class this was there first ever experience of the seaside. This is what certainly made the exhaustion of the trip worthwhile!
After an amazing trip the learning of Geography and some aspects of History have been transferred within the classroom. The use of twinkl resources have really helped to support the vocabulary links of the seaside. I created an ice cream shop in the classroom to introduce coins and money. I also used real ice cream cones and twinkl's key words to reinforce reading and language.
Twinkls resources for this was amazing! The pictures and text for the seaside range is both appropriate and accessible for all learners. But certainly as a teacher balancing the children's development in year 1 and supporting the National Curriculum, the WORK LOAD of the resources are certainly worthwhile!
The children also found a crab at the seaside. They were full of fascination and questions too. As a follow up activity I have found a great crab paper plate craft on twinkl too!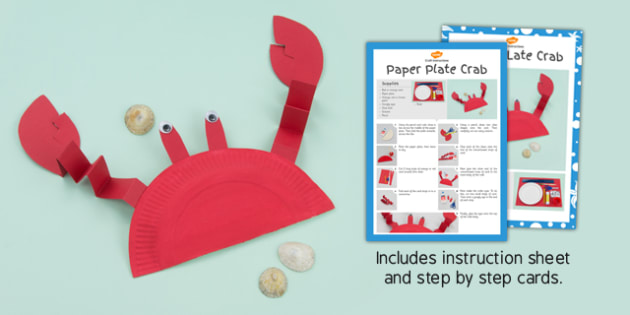 I like the way it comes with instructions which reinforces children's independence to read for purpose in order to make it.
Take a look or download it here:
I am looking forward to carrying out this activity and there will be more pictures to follow after completion!
Let me know your thoughts!
#MissPinnock